A Synergistic Response to Biofilm Microbes
Wound biofilm begins when a single-cell planktonic bacterium adheres to the surface of the wound. Within hours, the bacteria begin to rapidly express an extracellular polymeric substance (EPS) to form a microcolony. This continues to evolve over time into a complex community with multiple colony defenses, including an increased resistance to antibiotics, biocides, and human immunity.¹
Synergy: The Solution to Biofilm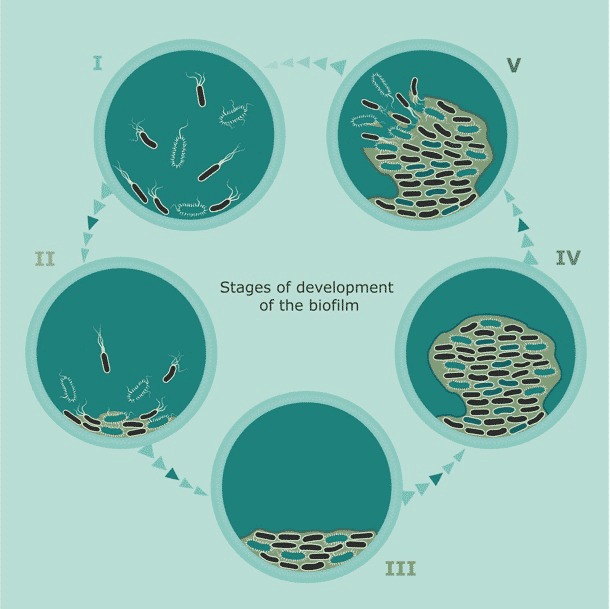 Early scientific research into wound biofilm by Serralta et al² in 2001 eluded to the need for synergistic means to remove this deterrent to wound healing. This included the need to break apart the EPS capsule surrounding the cells to access and then destroy the microbes within to prevent infection. Since that early work, there have been continued advances related to biofilm reduction in wounds. This includes new ways to identify bioburden and biofilm which can be invisible to the naked eye at the bedside (example: MolecuLight). It has also generated various debridement methodologies to assist in the breakdown of the EPS without disruption of healthy tissue (example: frequent curettage, pulsed lavage, ultrasound and soft debridement pads). In addition, a number of new broad spectrum antimicrobial agents have been added to support these advances.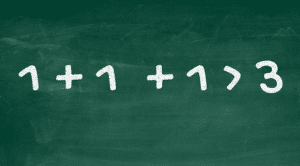 Synergy is a common term used to describe not only the interactions between drugs and chemicals, but therapies as previously mentioned. Simplified, it means the whole is greater than the sum of its parts. It is also often a term used to describe effective business teams. Stephen Covey's 7 Habits of Highly Effective People³ dedicates Habit 6 to this concept. The Sanara MedTech team is a creative group of clinical, sales, marketing and supportive individuals that synergistically work to bring solutions for wound healing to the marketplace.
BIAKŌS™ ANTIMICROBIAL SKIN & WOUND CLEANSER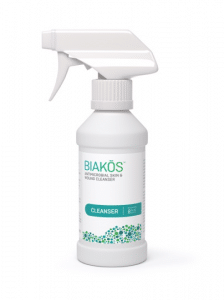 is a new and unique skin and wound cleanser from Sanara MedTech that provides the synergistic means to help eradicate biofilm microbes. The recent study by Salamone et al⁴ in 2020 has demonstrated the chemical synergy of the ingredients in BIAKŌS™ — including EDTA, Vicinal Diols and PHMB — against challenging biofilms of methicillin resistant Staphylococcus aureus(MRSA) and Pseudomonas aeruginosa. With a reported 80% or more of wounds to have biofilm, and during a time that resources and patient access is limited, the Sanara MedTech safe and effective solution with BIAKŌS™ ANTIMICROBIAL SKIN & WOUND CLEANSER is certainly timely.
Contact Sanara MedTech today to learn more about our surgical and wound care solutions.
References
Costerton, JW, Stewart PS, Greenburg EP. Bacterial biofilms: a common cause of persistent infections. Science 1999;284:5418, 1318-1322.
Serralta Harrison-Balestra C, Cazzaniga AL, Davis SC, Mertz PM. Lifestyles of bacteria in wounds: presence of biofilms? Wounds. 2001; 13: 29–34.
Habit 6 Synergize in Covey, SR. The 7 Habits of Highly Effective People. First Fireside Edition, 1990.261-284.
Salamone AB, Salamone JC, McMahon RE et al. Synergistic Effect and Antibiofilm Activity of a Skin and Wound Cleanser. Wounds Epub 2020 May 7