What is Autolytic Debridement And Its Role in Wound Care?
What Is Autolytic Debridement?
Autolytic debridement is the removal of necrotic debris and devitalized tissues from a wound through a moist environment that facilitates the body's own endogenous enzymes. Native enzymes that are normally present in wound fluid such as proteolytic and collagenolytic (matrix metalloproteinases), disrupt the proteins that bind the dead tissue to the body.¹
How Long Does Autolytic Debridement Take to Work?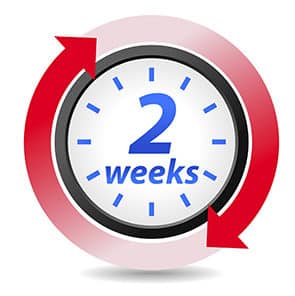 Autolytic debridement is comfortable and usually effective, but it can take longer to accomplish than other methods of debridement. The softening and separation of necrotic tissue commonly occurs within a few days, but if significant autolysis is not observed within 1 to 2 weeks, another method of debridement should be considered.3
What Kinds of Patients Are Appropriate for Autolytic Debridement?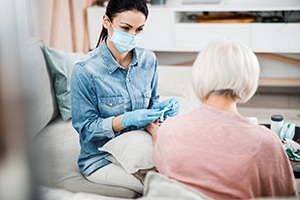 Autolytic debridement is a conservative approach, often used for patients that cannot tolerate more aggressive forms of debridement. Appropriate application of the moisture-retentive dressing and protection of the periwound skin while using this type of debridement is imperative. If the moisture-retentive dressing is not applied correctly or if the periwound skin is not protected, the wound may become too wet, or liquified slough and necrotic tissue can seep to the periwound area, resulting in macerated wound edges. In turn, macerated skin can easily break down and cause the wound to enlarge.
What Are the Contraindications for Autolytic Debridement?
Autolytic debridement is contraindicated in patients with poor perfusion and stable, dry, and intact eschar. It should also not be the sole method of debridement for actively infected wounds or wounds with extensive necrotic tissue or significant tunneling and undermining.3 A somewhat increased risk of infection may occur with autolytic debridement by allowing nonviable tissue and bioburden debris to remain sequestered under the dressing. Immunocompromised patients or patients with severe neutropenia should consider alternate methods of debridement.
What Are the Wound Care Products That Facilitate Autolytic Debridement?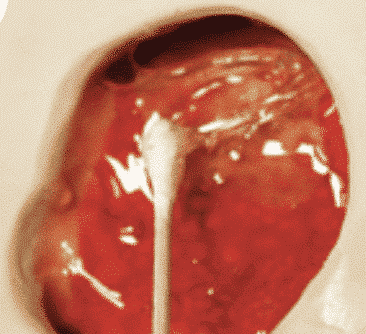 Wound dressings or products that promote a moist environment — such as hydrogels, hydrocolloids, transparent films and alginates — support this moisture retention and assist in facilitating the native cellular immunological activity for debridement essential to the healing process. A Cochrane review of debridement strategies found the use of hydrogels to be statistically more effective than the use of gauze, resulting in a faster rate of healing.²
To learn more about Sanara MedTech products that facilitate autolytic debridement, visit our website at https://sanaramedtech.com/wound-care/
References:
¹ Schultz GS, Sibbald RG, Falanga V et al. (2003) Wound bed preparation: a systematic approach to wound management. Wound Repair and Regeneration 11 (Suppl 1): S1-28.
²Cochrance Database Syst Rev 2002. CD003556 (update 2003). Smith J, Thow J: Update of systematic review on debridement – wound care. Diabetic Foot 2003; 6:12-16.
ᶾ Romando J. (2012). Wound debridement. In R. A. Bryant & D. P. Nix (Eds.), Acute & chronic wounds. Current management concepts (4th ed., pp. 279-288). St. Louis, MO: Elsevier-Mosby.